This module provides an easy way for website owners to instantly inform search engines about resent content changes on their website.
More information about IndexNow protocol can be found on its official site.
Administration page is available via Administration > Configuration > Metadata > IndexNow menu (admin/config/metadata/indexnow).
generate or create your own IndexNow API key as described below "IndexNow API key" field;
select your preferred search engine;
Note: starting November 2021, IndexNow-enabled search engines will instantly share all URLs submitted to all other IndexNow-enabled search engines, so when you submit to one, you submit to all.
select which content types to submit when you create or update nodes.
IndexNow administration page: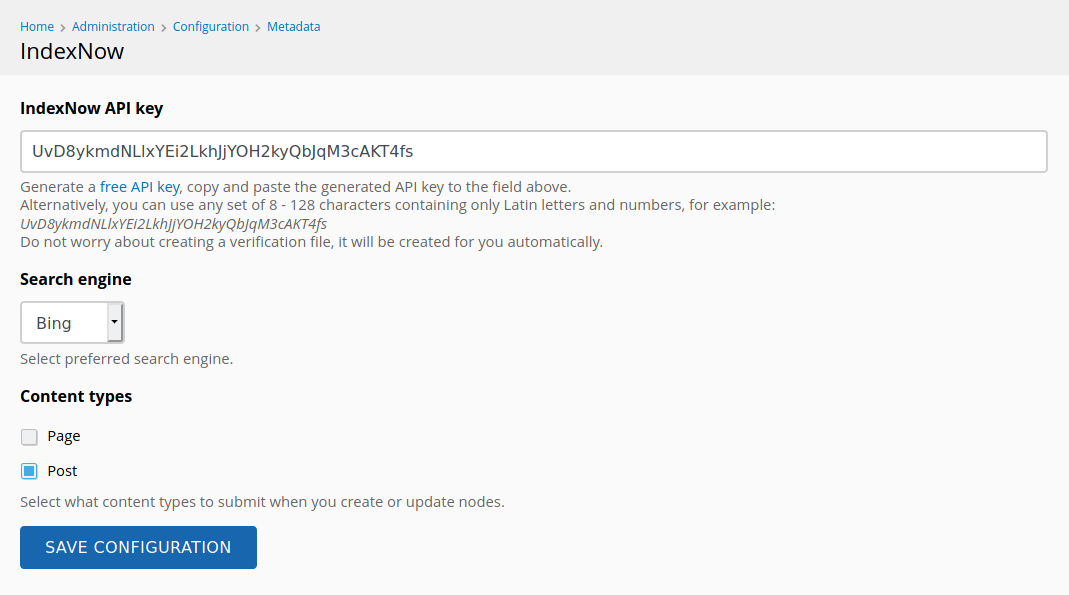 When you save the settings, a text key file is automatically generated for you to verify site ownership.
Now, each time cron runs, the latest content changes are automatically submitted to all participating search engines. This way, multiple edits to the same node will not result in multiple submissions.