making the internet safer, one IP at a time
Report abusive IPs engaging in hacking attempts or other malicious behavior and help fellow sysadmins!
This module provides reporting capabilities to the AbuseIPDB database. You can report an IP to AbuseIPDB directly from the module admin UI or automate the reporting process using pluggable modules such as Antiscan.
The administration page is available from the Administration > Configuration > Web services > AbuseIPDB report menu (admin/config/services/abuseipdb_report).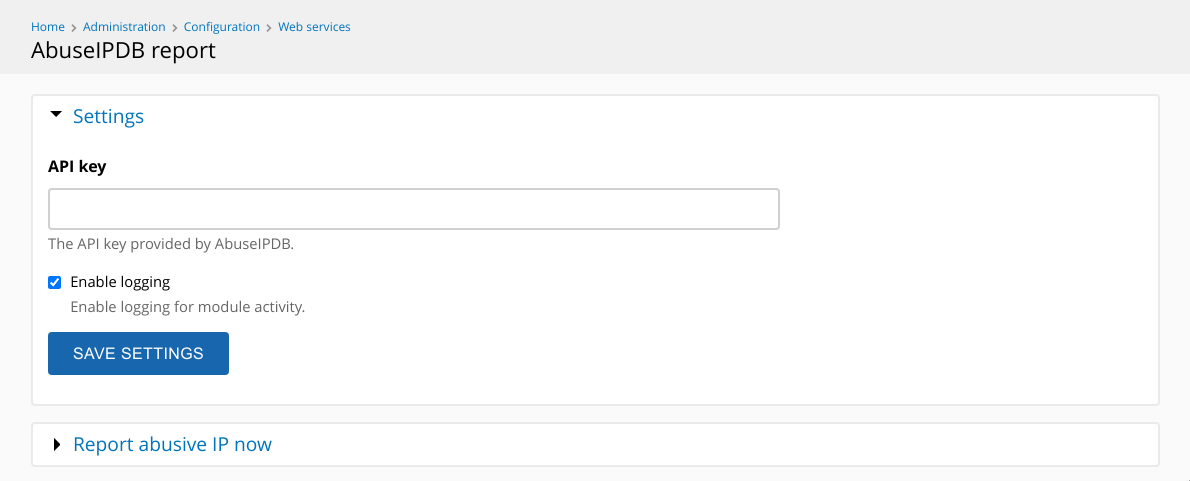 You will need your own free API key. Immediately after saving this key you will be able to report abusive IPs and enable automatic reporting in the Antiscan module (version 1.x-1.0.4 or higer).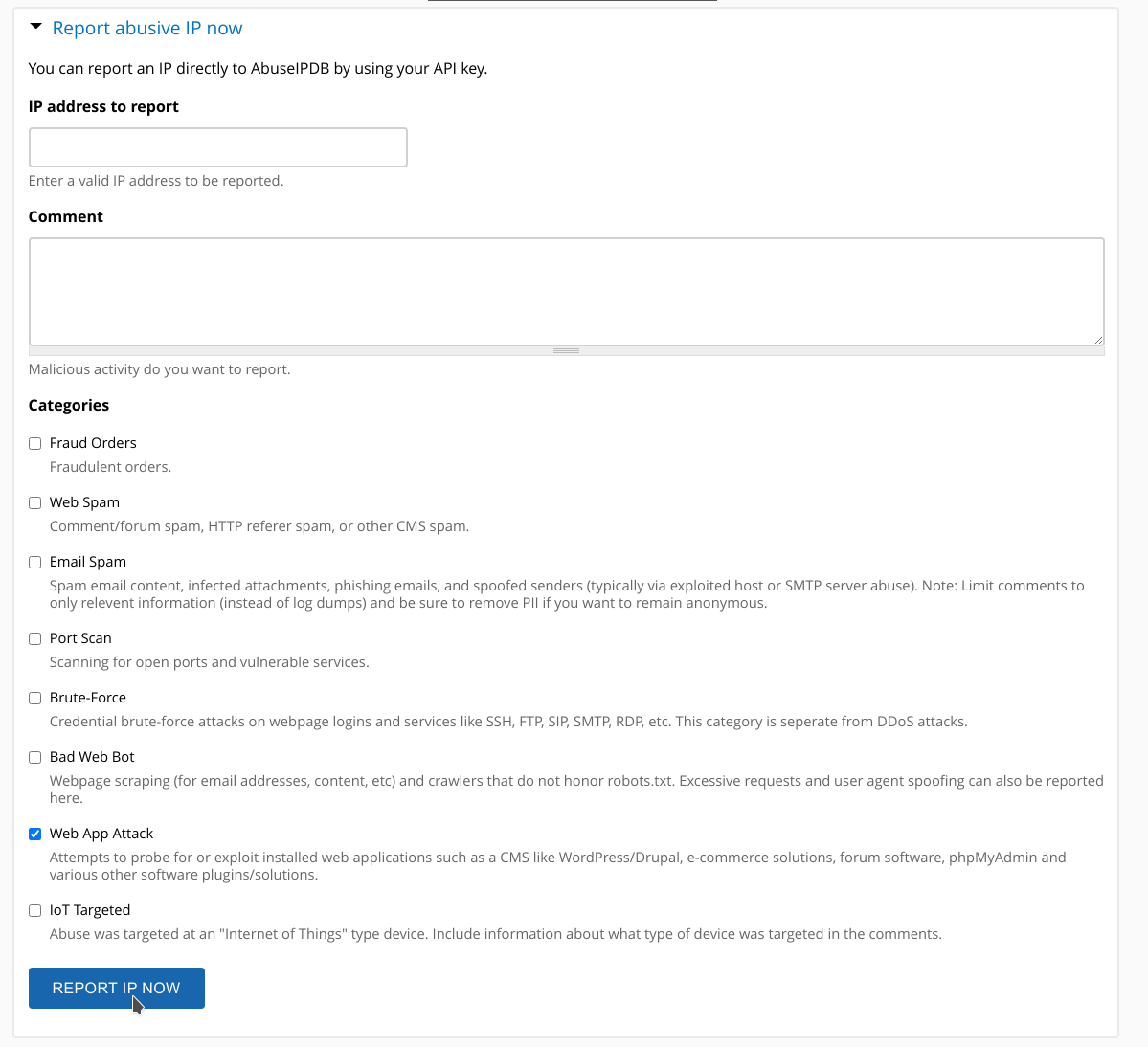 Log of automated reporting by the Antiscan module: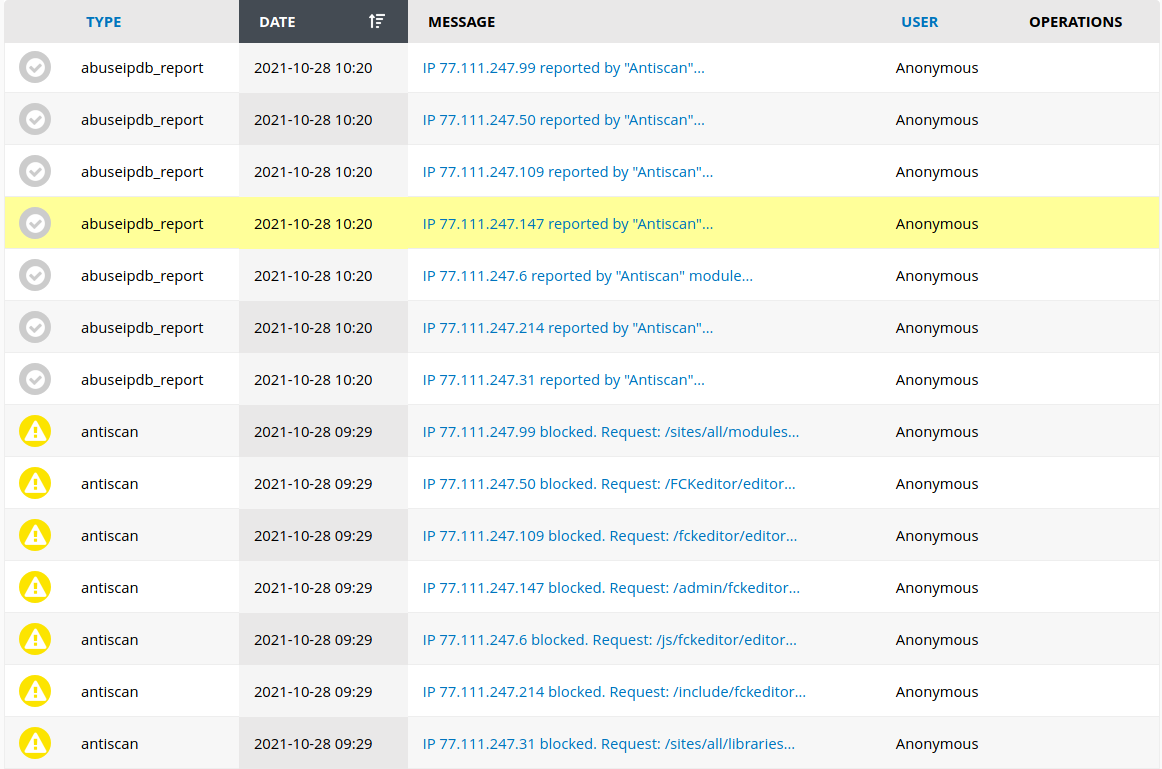 An example of the AbuseIPDB User Control Panel Reports page: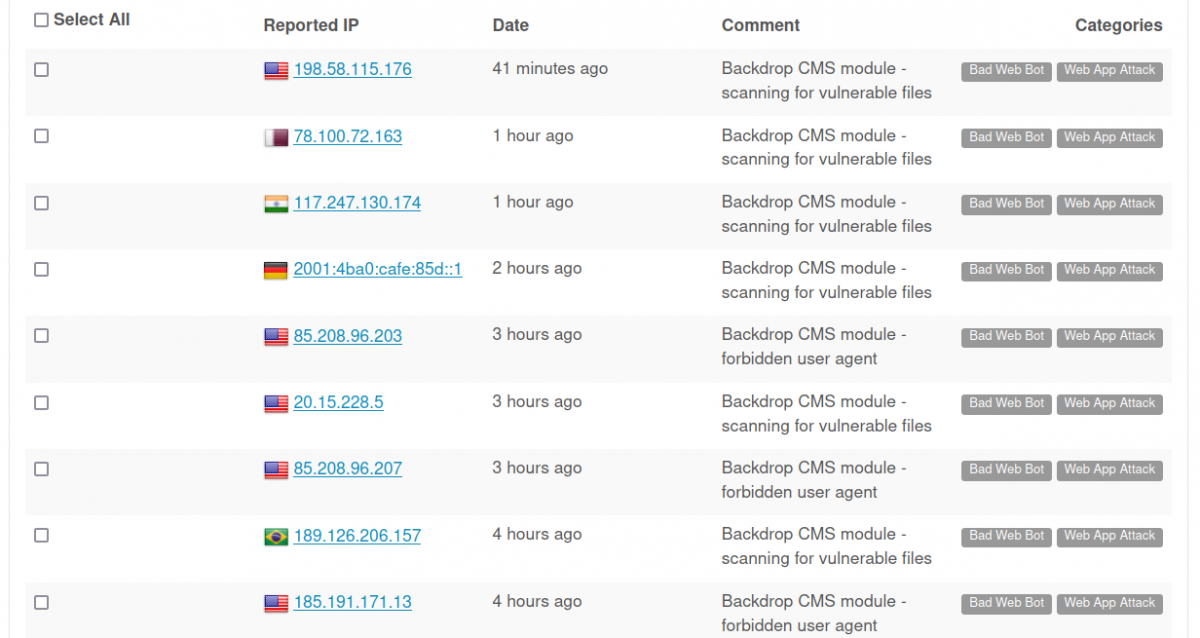 An example of an AbuseIPDB contributor badge (optional) for your site: